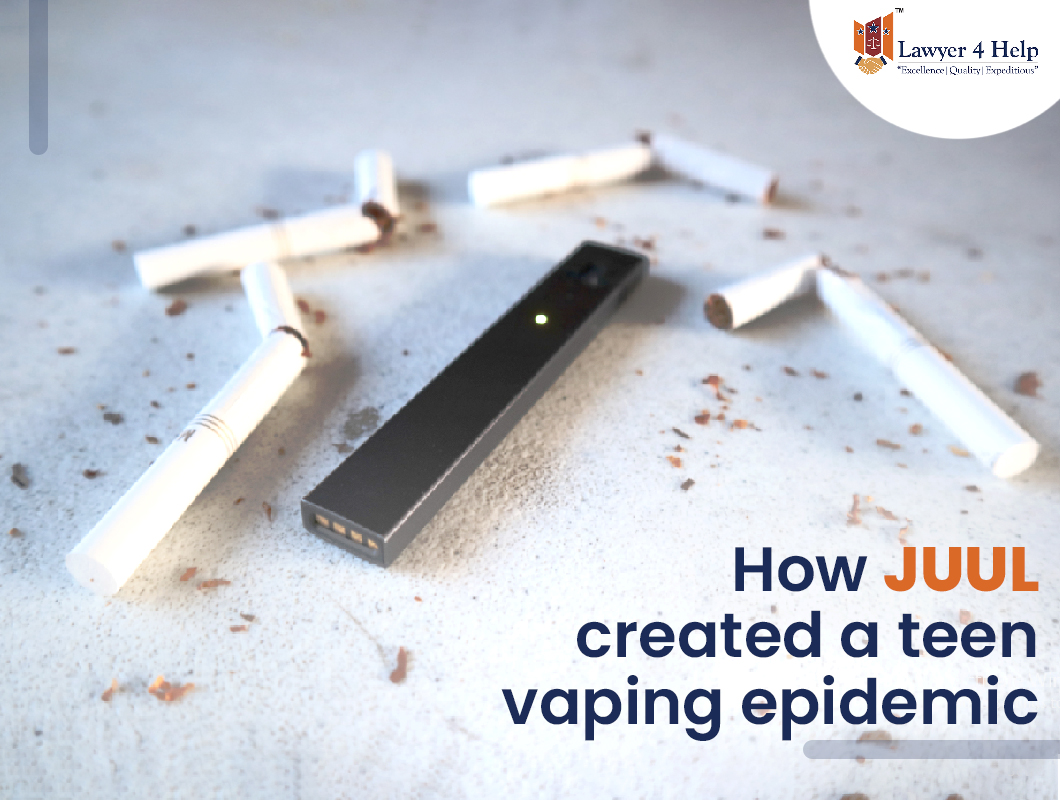 Sheridan, Wyoming Jun 18, 2021 (Issuewire.com) - A study in 2018 from Tobacco Control concluded that the "US market for vaping devices with stealthy characteristics is anything but inconspicuous, with Juul alone accounting for 70.5% of sales." Also, the study said the increase in vaping last year was "the largest ever recorded for any substance like this in the past 44 years" that it has tracked adolescent drug use.
In the lawsuit for her teenage son's death, Lisa Marie Vail claimed the design made it difficult for parents to catch their kids vaping and help them stop before it was too late.
Juul is easily concealable from parents and teachers and can be used practically anywhere," the complaint in Vail v. Juul Labs stated. "Unlike traditional cigarettes, the scent does not linger on the body or in the breath of the user, making it undetectable after use.
Before launching it, its manufacturer, then called Pax Labs, said in a news release about how "new chemistry and patented technology" would create a "compelling alternative to traditional cigarettes."
Irony Is, Juul is now the only alternative smoking product that delivers a nicotine experience truly akin to a cigarette, with two times the nicotine strength and three times the vapor quality of leading competitive products," the news release read.
Any age group can find tons of videos on 'hiding Juul in school' or 'how to ghost rip Juul' & "how to Juul anywhere without detection."
The FDA announced recently that it is important to eliminate illegal sales of e-cigarettes to teenagers and the "kid-friendly marketing and appeal of these products" because we all can see clear signs that youth use of electronic cigarettes has reached an epidemic proportion.
After recent unexplained illnesses and deaths attributed to vaping, the CDC and the American Medical Association are expressing serious concerns recommending that people avoid vaping entirely.
Lawyer4 Help providing Personal Injury Lawyer in USA for JUUL e-cigarette lawsuit. Alok Koshti, director of Lawyer4help, believes that it's important to throw more light on this and save youth from this deadly e-cigarette. He added more "Lawyer4help is one message away from any parents in the USA. It's our promise to provide the best consultation and suitable Lawyers for the JUUL e-cigarette lawsuit.
Media Contact
Lawyer4help
+1 (307) 828 1476
1309 Coffeen Avenue Ste 1200, Sheridan, Wyoming, US - 82801
Source :Lawyer4help
This article was originally published by IssueWire. Read the original article here.